Kevin Pistro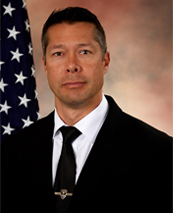 Kevin Pistro is the Assistant Director of the Reentry Services Division (RSD). Dr. Pistro joined the Federal Bureau of Prisons in 1999, as a Psychology Intern at FCI Tallahassee (FL). In 2000, he was promoted to Values Program Coordinator at FCI Marianna (FL), and later became Marianna's first SOMP Coordinator, when that mission was inaugurated in December 2007. Mr. Pistro went on to hold positions of increasing responsibility, including Quality Assurance Specialist in the Program Review Division (PRD), Central Office (DC); Section Chief of External Auditing, Planning and Analysis in the External Auditing Branch, PRD; Chief of Staff for the Office of the Director, and Warden at FDC Philadelphia (PA) and FCI Marianna. In June 2023, he was appointed Acting Assistant Director, and officially selected for the position in September 2023.
As the Assistant Director for RSD, Dr. Pistro oversees a wide variety of areas, including Community Reentry Affairs, Chaplaincy Services, Women and Special Populations, Psychology Services, Residential Reentry Management and much of the Bureau's First Step Act implementation. Additionally, he oversees the education, vocational and recreation programs for adults in custody nationwide. Dr. Pistro is responsible for coordinating efforts with other disciplines, agencies, and organizations to facilitate the successful reintegration of adults in custody back to their communities upon release.
Kevin Pistro holds a Bachelor of Science degree in Psychology from the University of Colorado (CO), and a Doctorate in Clinical Psychology from the Minnesota School of Professional Psychology (MN).