You can make a difference
Services and programs offered by Bureau staff can be supplemented by citizen volunteers,
thereby supporting community reentry efforts and promoting institution safety.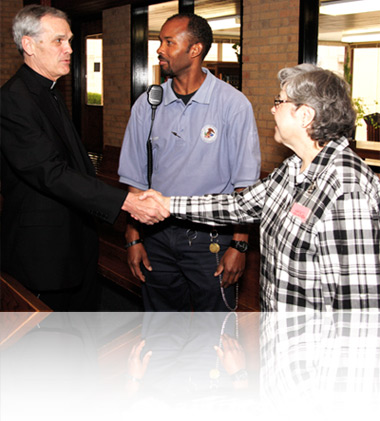 When inmates transition from our institutions to half-way houses, they must readjust to life in the community and find employment. Through faith-based and community/neighborhood organization partnerships, volunteers play an important part in making a positive difference in their lives. As mentors, they provide strong guidance to the inmates and help them to promote accountability. You can assist in meeting the needs of the inmate population by providing a variety of services in different skill areas and/or specific types of programs such as:
Skill Areas
Academic
Vocational/Career
Interpersonal
Wellness
Mental Health
Cognitive
Character
Leisure
Daily Living
Types of Programs
Vocational training
Alcoholics Anonymous
Narcotics Anonymous
Tutoring
Leisure-time activities
Spiritual counseling
Religious services
Marriage and family issues
Preparing/participating in mock job fairs
Make a difference. Contact the facility closest to you and speak with the local Reentry Affairs Coordinator today.