Thomas R. Kane, Ph.D.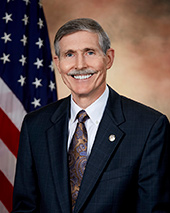 Thomas R. Kane, Ph.D., was appointed Acting Director of the Federal Bureau of Prisons effective January 10, 2016. Dr. Kane has 20 years of leadership experience within the agency, including his tour as Deputy Director and two extended periods as Acting Director.
Dr. Kane received his M.A. and Ph.D. in Psychology from the State University of New York at Albany. He has authored and/or contributed to numerous professional publications in the fields of corrections, criminology, and psychology. Dr. Kane is a member of the American Correctional Association (ACA), serves as Chair of the ACA Committee on Legislative Affairs, and is a member of the American Psychological Association. Dr. Kane was elected a Fellow of the National Academy of Public Administration in 2007. He received the Attorney General's Medallion in 1992 and the Presidential Rank Award for Meritorious Service in 1997 and again in 2006. Dr. Kane joined the ranks of the Senior Executive Service in 1991.
Dr. Kane began his career with the Bureau in July 1977 as a Senior Research Analyst. Subsequently, he was selected for positions of increasing responsibility, including Director of Research, Chief of Staff to the Director, Deputy Assistant Director for Administration Division, and in 1991, as Assistant Director (AD) for the Information, Policy, and Public Affairs Division. In 2012, AD Kane was selected to serve as Deputy Director of the Bureau of Prisons. And in 2014, Dr. Kane became Senior Advisor to the Director, a position he held until his current appointment.