Mark S. Inch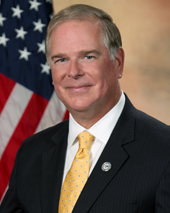 Mark S. Inch assumed the position of Director of the Federal Bureau of Prisons on September 18, 2017. Director Inch oversees the operation of 122 Bureau of Prisons' facilities with oversight and management of approximately 39,000 staff and approximately 186,000 offenders.
Prior to being selected as the ninth Director of the Federal Bureau of Prisons, Director Inch served as the Provost Marshal General/Commanding General, Criminal Investigation Command (CID) and Army Corrections Command where he maintained executive management oversight of the Army Corrections System. During his military career, he held other senior positions including: Commanding General, Combined Joint Interagency Task Force 435 in Afghanistan, where he was responsible for Detainee Operations and Rule of Law Development within the Afghan Security Sector; Chief of Military Police Corps Regiment/Commandant, U.S. Army Military Police School in Fort Leonard Wood, MO; and Commandant, U.S. Disciplinary Barracks, Fort Leavenworth, Kansas. Director Inch served as a Military Police Officer for 35 years from Platoon Leader to the most senior Military Police position in the U.S. Army.
In 1982, Director Inch received a Bachelor of Arts degree in Biblical Archaeology from Wheaton College, IL. In 1992, he received a Master of Arts in Geography with a Concentration in Middle East/Africa from the University of Texas at Austin, and in 2005, he received a Master of Military Arts and Science in Military Operational Art and Science Studies from the U.S. Army Command and General Staff College.
In 2013, Director Inch received the American Correctional Association's highest honor, the E.R. Cass Award for lifetime achievement in Corrections. Director Inch completed professional certification with the American Correctional Association and was the first member to earn the Certified Corrections Executive designation with Honor.