Donald F. Reis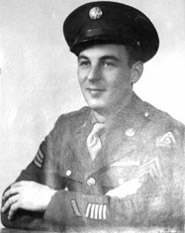 On February 28, 1975, Officer Donald F. Reis was on duty in the chapel area, where a Nation of Islam religious service was scheduled. At 8 p.m., Officer Reis opened the chapel for inmates attending the service. Three of the inmates – Leonidas Fields, Edgar Hayes, and Aaron Kelly (who later changed his name to Harun Abdul-Wa Ghaffar) entered carrying an 18" piece of galvanized pipe and a homemade knife with them. These items were later found in the area covered with blood. At approximately 8:20 p.m., Officer Reis was found dead on the chapel floor with fatal wounds to the throat and neck. An investigation found that the three inmates planned the officer's murder because they felt the institution was repressing the practice of their religion.
Inmates Kelly and Hayes pled guilty to murder; inmate Fields was convicted of murder in this case. All three received life sentences for the death of Officer Reis. These inmates are presently confined in separate high security institutions located at three distinct Federal Correctional Complexes.
Officer Reis was survived by his wife and daughter.
Donald F. Reis is listed in the National Law Enforcement Memorial on Panel 15, E-9. Donald, you will never be forgotten.