Gregory Johnnie Gunter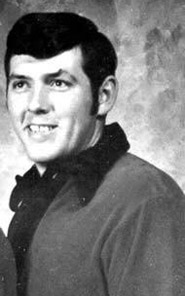 On Christmas Day, an altercation erupted between two groups of inmates during the serving of the noon meal in the main dining room. As other inmates joined the quarrel, the disturbance grew to the point that available staff could not control the situation.
Off duty, Foreman Gregory J. Gunter was participating in an organized dove hunt in a field adjacent to the institution. He was carrying an institution radio and thus heard the report of the riot. He immediately responded to the emergency call, entered the institution grounds alone, and started making his way towards the dining room, while the disturbance escalated. At the same time, a small group of about 15 inmates fled the dining room toward a perimeter fence, with a larger group of about 50 inmates giving chase and intent on catching those fleeing. As Mr. Gunter attempted to stop the larger angry mob, multiple assailants attacked him with homemade weapons and equipment taken from the kitchen (two aluminum mixing paddles). He was overrun by the mob.
Displaying extraordinary courage, Foreman Gunterís actions sufficiently delayed the larger group from reaching the inmates they were pursuing to allow additional staff to arrive. Shots fired from a mobile patrol finally ended the riot. Placing himself in harmís way to protect those in his charge, Mr. Gunterís selfless actions exemplify the highest degree of professionalism and dedication to public service.
Five inmates were convicted of murder and voluntary manslaughter in Mr. Gunter's death. They received sentences of 30 years to Life+30 years.
Gregory Johnnie Gunter is listed in the National Law Enforcement Memorial on Panel 54, E-21. Gregory, you will never be forgotten.