Vern M. Jarvis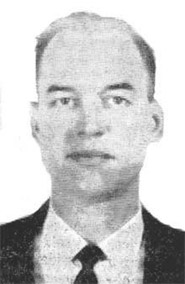 On January 26, 1969, Senior Officer Vern M. Jarvis was working the day shift, assigned to DD cell house. At approximately 12:30 p.m., Officer Jarvis' body was found in a utility closet. It was discovered that Officer Jarvis had been stabbed numerous (26) times earlier in the day (around 11:20 a.m.) by inmate James K. Marshall. One inmate informed staff that he had observed the killing and another reported that he had provided his knife to Marshall the day before the assault. It was learned that inmate Marshall had been angry because, when he had been sent to segregation, Officer Jarvis had taken away his candy, fruit, and magazines.
Marshall was convicted and received a life sentence for this act (he was already serving 25 years for Bank Robbery). He was transferred to the custody of the Oregon Department of Corrections on March 29, 1972, and was paroled from his Federal sentence in 1982.
Vern Jarvis was a World War II veteran, having served in the U.S. Army from 1944-1965. He joined the Bureau in 1967. He was 43 years old at the time of his death.
Officer Merle E. Clutts, who was later killed in the line of duty on October 22, 1983, discovered the body of Officer Jarvis.
Vern M. Jarvis is listed in the National Law Enforcement Memorial on Panel 62, W-14. Vern, you will never be forgotten.