Juveniles
Juveniles have special needs. We continually monitor our programs to ensure they are affective.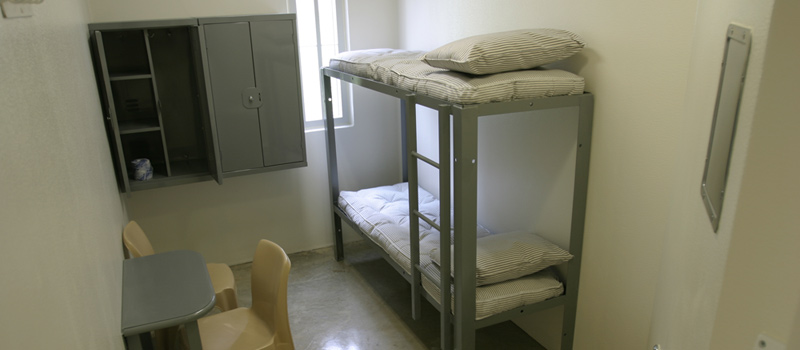 Federal Juvenile Population
Federal juveniles are a special population with special designation needs. Each juvenile is placed in a facility that provides the appropriate level of programming and security. Several factors – such as age, offense, length of commitment, mental and physical health – are considered when making placements.
Historically, the federal juvenile population has consisted predominately of Native American males with an extensive history of drug and/or alcohol use/abuse, and violent behavior. These juveniles tend to be older in age, generally between 17 to 20 years of age, and are typically sentenced for sex-related offenses.
In fact, the Federal Government has unique jurisdiction over crimes in Indian Country and the most serious crimes committed on reservations tend to be prosecuted in federal court. As a result, most federal juveniles are Native American. Typically, federal juvenile offenders have committed violent offenses and have a history of responding to interventions and preventive measures in the community unfavorably. As a last resort, they are sentenced by the federal courts to the custody of the Bureau (BOP). Federal law does not provide aftercare supervision for BOP custody cases following release from residential programs.
Juvenile Facilities
We recognize that treatment needs of the juvenile offender population must be continually monitored to ensure programs effectively meet existing needs. Juvenile offenders are placed at the most appropriate type of facility:
Secure Facilities
This type of juvenile facility provides rehabilitation and accountability for federal juvenile offenders in a secure setting, thereby ensuring protection of the public. Offenders housed at these facilities include those sentenced to BOP custody or placed as a condition of supervision by federal courts.
Non-Secure Facilities
These terms - non-secure, staff secure, community-based, and juvenile community residential - are used interchangeably to describe a facility that is not surrounded by a perimeter fence and that facilitates the reintegration of juvenile offenders into the community. To achieve treatment and correctional objectives, non-secure juvenile facilities provide rehabilitation and accountability for federal juvenile offenders by confining them in appropriate settings that allow offender access to and activities within the community under monitored conditions, thus protecting society. Offenders housed at these facilities include those sentenced to BOP custody or placed as a condition of supervision by the federal courts.
Juveniles & Family Reunification
Regardless of the terminology used to describe the return of juvenile offenders to community settings following a period of incarceration (including, e.g., reentry, aftercare, post-release, supervised release, parole, probation supervision, and/or mandatory age release), every effort is made to ensure the individual is prepared to manage that release successfully. The BOP attempts to place all federal juveniles close to home to facilitate community reintegration and their eventual reuniting with their families.
In fact, the process of family reunification begins during incarceration. In addition to encouraging family visitation, other services (e.g., individual and family counseling for juveniles, their families, and/or significant others) are made available when feasible. Counseling is provided by qualified professionals with an appropriate state license, if required. Additional consultation services are obtained when the need arises. Due to the high percentage of Native American juveniles in the system, reasonable provisions for visitation by the extended family, tribal elders, and tribal members are also made, provided this does not interfere with or disrupt the safe operation of the facility.