Student Opportunities
Gain valuable experience and jump start your career by taking part in internships and other student programs.
Student Volunteers
An unpaid training opportunity to students in high school and college.
Our Student Volunteer Program offers an unpaid training opportunity to students in high school and college, through which they can gain work experience related to their specific academic programs. The program allows participants to explore career options, as well as develop their personal and professional skills. As a student volunteer, the participant will be exposed to the Federal work environment and will learn about the missions and responsibilities of various Federal agencies and departments.
For more information, call 202-307-3177, e-mail BOP-HRM-SEERS-S@bop.gov
or contact your local BOP location.
Internships
Develop your skills and gain real-world work experience while getting paid.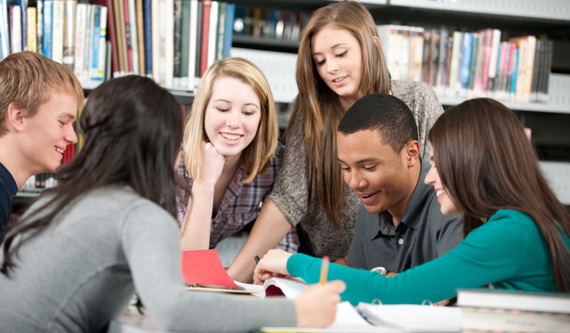 Summer Law Intern Program
Summer Law Interns work in one or more of the branches in the Office of General Counsel -- Commercial Law, Real Estate and Environmental Law, Litigation, Employment Law and Ethics, Legislative and Correctional Issues, and the Legal Administrative Branch (FOIA). Interns have opportunities to handle projects from branches outside of their own in order to broaden their legal experience and knowledge. They conduct extensive legal research on novel issues and draft legal memoranda, opinions, and correspondence. Interns also visit Federal Correctional Institutions, take tours of various law enforcement branches of the Federal Government, and attend several brown bag lunches with Bureau of Prisons staff.
To be eligible for employment, students must have completed their first semester of law school. Volunteer, work-study, or compensated positions are available for summer and full-year internships.
The Department of Justice uses an online application process. Candidates may complete and submit an application electronically through the DOJ Summer Law Intern Program web page.
Listen to BOP attorneys and legal interns tell you about the opportunities available and what they enjoy most about practicing law at the Federal Bureau of Prisons.
Listen to Bureau Interns talk about the program
Watch Bureau Attorneys talk about the program
Learn more about the Summer Law Intern Program
Pathways Student Internship Program
The Pathways Internship Program is designed to provide students enrolled in a wide variety of educational institutions, from high school to graduate level, with meaningful training and career development opportunities. This program also helps students explore Federal careers while still in school and getting paid for work performed. Students who successfully complete the program may be eligible for conversion to a permanent position in the civil service. This program replaces the Student Career Experience Program (SCEP) and Student Temporary Employment Program (STEP).
To be eligible, students must be enrolled in an educational program and have a 2.5 cumulative Grade Point Average (GPA). Students must maintain a 2.5 GPA for the duration while participating in the program.
Review current Pathway openings
For more information, contact Staffing and Employee Relations (SERS) at 202-307-3177,
e-mail BOP-HRM-SEERS-S@bop.gov or contact your local BOP location.
Psychology Doctoral Internship Program
For more than 40 years, the Federal Bureau of Prisons (Bureau) has trained more than 1,000 doctoral-level psychologists, and each of our Psychology Doctoral Internship Programs continues this commitment by providing advanced clinical and counseling graduate students with a well-rounded, high-quality training experience. While individual training sites utilize different training techniques and models to achieve this objective, all sites have several common features.
Interns receive graduated exposure to the clinician role, practicing with greater independence as their skills increase, always with supervisors available for consultation. Training includes both individual and group supervision; assignment of challenging, culturally diverse therapeutic cases, and a sequence of didactic seminars designed to increase each intern's general knowledge as well as his/her understanding of the unique issues involved in the practice of psychology in a correctional setting. Practice in psychological assessment and opportunities to engage in research or other scholarly activities are also included during the internship year.
Individual training sites may also provide interns with additional training opportunities unique to that site. For example, some sites offer experience in such areas as forensic assessment, substance abuse treatment, or behavioral medicine. Other sites may expose interns to unique treatment populations, such as geriatric, female, HIV+, or violent offenders.
The Bureau relies heavily upon the doctoral internship program to provide the agency with uniquely qualified entry-level psychologists. Interns who have proven themselves to be competent clinicians and who are comfortable working within the correctional setting are often recruited by the Bureau at the end of their internship year.
Individuals interested in a psychology internship position at any of the Bureau's training sites should begin the application process in the early fall.
Graduate Programs
Programs for students nearing graduation or recent grads.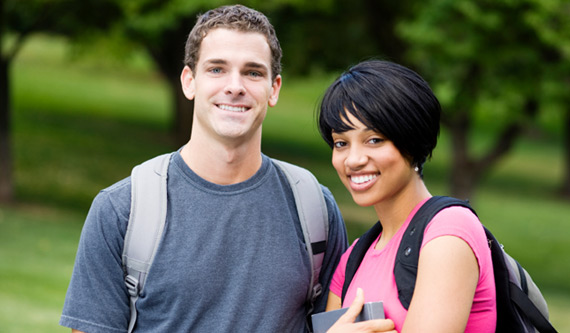 Attorney General's Honors Program
DOJ only hires graduating law students through the Attorney General's Honors Program. The Bureau's has a two-year fellowship that provides Honors Attorneys the opportunity to experience the wide range of legal practice in the Central Office, and each Honors Attorney will have the opportunity to practice in three or four different areas.
This program applies to students in their final year of law school who will graduate in the fall or winter prior to the year in which they will be employed, or in the spring or summer of the year in which they will be employed, are eligible. Judicial Law Clerks are also recruited under the Honors Program. However, the clerkship must be the first significant legal employment following law school graduation, and it must begin no later than nine months post-J.D. The amount of time served in the clerkship cannot exceed two years. Only persons who will conclude their clerkships on or after October 1 in the fall of the year in which they apply are eligible for consideration.
DOJ uses an online application process. Candidates may complete and submit an application electronically through the Office of Attorney Recruitment and Management's website at www.usdoj.gov/oarm.
Clinical Rotations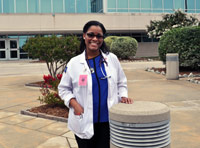 Learn Tashima's Story
Through collaborative and community based clinical rotations, the Bureau of Prisons helps mentor health care students in specially niched correctional medicine. This is achieved by supporting and encouraging community relationships with local Colleges and Universities. This program is committed to preparing the student to deal with an under served population in a professional correctional setting while fostering a clinically learned environment. Students will work closely with a collaborative team of healthcare preceptors to improve medical judgment and clinical skills as they fulfill their passion and commitment of becoming a successful healthcare professional.
For more information, call 1-800-800-2676 ext 5, 919-575-8049, or email BOP-HSD-Recruitment@bop.gov.
Senior Commissioned Officer Student Training and Extern Program
The Bureau, in conjunction with the U.S. Public Health Service (PHS), offers well-qualified students an excellent employment opportunity through the Senior Commissioned Officer Student Training and Extern Program (SRCOSTEP). Through SRCOSTEP, students in select health-related fields of study are commissioned as Ensigns in PHS during the final year of academic study towards a qualifying degree or residency. Students receive full salary and benefits in exchange for an employment commitment at the sponsoring agency after graduation. For more information, call 202-353-4110.